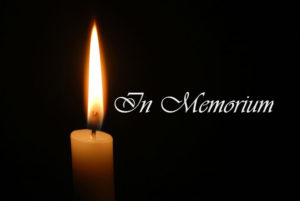 Ruth M. Williamson
Ruth M. Williamson died on Monday, July 2nd, at age 97. She was born in Syracuse, New York on January 12th, 1921. Her family moved to Clermont, Florida where Ruth grew up from age 6.
In the fall of 1938 Ruth entered Florida State College for women as a freshman. She graduated in 1942 with a degree in Home Economics. During her college time she met a second
Lieutenant named Edward Charles Williamson. They married in 1945 and were married for 55 years. They both felt it was the best decision they ever made. Ed was in the 45th Field Artillery Battalion in the 8th division and served in combat in WW II. Upon his return he received a Master's Degree from The University of Florida, and his PHD from the University of Pennsylvania. During this period Ruth worked as a dietician at Florida and preschool teacher in Philadelphia. Ed received Orders to go to war in Korea in 1950. Upon his return they moved to Montgomery, Alabama where he served at Maxwell Field as a military historian on the history of the Korean Conflict. Ruth taught 6th grade at Dalraida School. Their last professional move was to Auburn University in 1958. Ed was hired as a history professor and Ruth was hired in Lee County Schools to teach 6th grade. In 1967 Ruth became Instructional Supervisor for the Lee County Schools where she loved helping teachers in instructional strategies and finding resources for them as many of these schools had outdated texts and poor resources. She truly made a difference with her caring and talents. In 1970 Ruth became principal of Dean Road Elementary School and followed that with her love of teaching by returning back to 6th grade. Ruth retired after 16 years. Ruth was always an active member of Holy Trinity Episcopal Church. She had been a member of the church since 1958. Ruth had many friends from the church during the years. Ruth served on the Community Ministry Committee for years that helped people with various needs.
Ruth is survived by her son (Eddie) C. Williamson Jr., wife, Nan A. Williamson, grandson, R. Boyd Williamson and wife Mary Cliff R. Williamson and great grandson, Leander A. Williamson; Granddaughter, Ruth Isle W. Piszko and husband, Paul J. Piszko and great grandson and great granddaughter, G. "Ward" Piszko and Julia I. Piszko; daughter Susan W. Wilkinson, husband, Jeffrey B. Wilkinson, granddaughter, Caroline G. Wilkinson. Ruth was a loving and giving mother and grandmother.
Memorial service was held Saturday, July 7, 2018 at 11:00 a.m. in the Sanctuary of Holy Trinity Episcopal Church with Reverend Geoff Evans officiating.
In lieu of flowers please donate to Holy Trinity Episcopal Church.
Frederick-Dean Funeral Home directed.