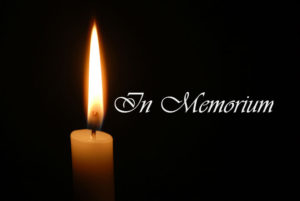 Ruby Starnes-Culver
Ruby Starnes-Culver, age 95, a longtime resident of Opelika, passed away on Wednesday, March 14, 2018 at Arbor Springs. She was born in Enterprise, Al. The child of Rufus C. Cannon and Pearl Boutwell Cannon.
Ruby is survived by her children: Curtis Cannon, Carol Holladay of Opelika, and Cathey King of Auburn; also, eleven grandchildren, twenty great-grandchildren, and thirteen great great-grandchildren; Along with a number of other loving relatives and friends.
A funeral service was held at 2:00 p.m., Sunday, March 18, 2018 at Jeffcoat-Trant Funeral Home. A graveside service followed the funeral service at Garden Hills Cemetery. A visitation was held the evening prior to the funeral service Saturday, March 17, 2018 from 5:00 p.m. to 7:00 p.m. at Jeffcoat-Trant Funeral Home.
Jeffcoat-Trant Funeral Home directed.