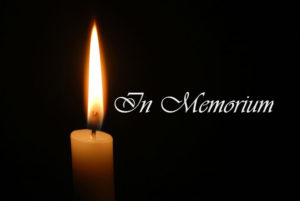 Ronald W. Bond
Ronald W. Bond of Opelika, was born to the late James M. Margaret Blackmon Bond on August 28, 1959 and passed away at East Alabama Medical Center on July 5, 2018. He was 58 years old.
He was preceded in death by his brother, James "Ricky" Bond.
He is survived by his Wife, Nikki; sisters, Shearry and Teri Bond; half-brothers, Derrick, Russull and Amy Bond; step-mother, Carol Bond; uncle, Jerry, as well as numerous nieces, nephews, cousins, aunts, uncles and other family members. his little buddy, squirt and all his four legged babies, Sugar, Angel, Pee-Wee, Harley, and Wee-Wee.
A memorial service was held on Monday, July 9, 2018 in the Chapel at Frederick-Dean Funeral Home at 6:00 p.m.
Frederick-Dean Funeral Home directed.