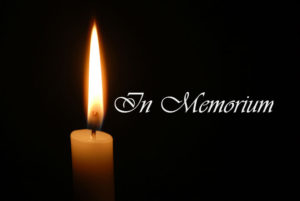 Robert William Young
Robert William Young of Opelika, Alabama was born to the late Robert and Lillie Kirk Young on June 1, 1926 and passed away at Bethany House on February 7, 2018. He was 91 years old.
He was preceded in death by his sister, Thelma Young Garrett; brothers, Reid Young and Gene Young. He is survived by his wife of 70 years, Alma Sanders Young; sons, Roy O'Neal Young (Roselyn), Johnny Curtis Young (Katie); daughters, Mary Alice Carroll (Thomas), Alma Oleane Rudd (A.W.); 11 grandchildren; 20 great grandchildren; sister, Gladys Lenore Young-White; special sister-in-law, Avis Young; Special brother-in-law, Virgil Sanders. Visitation was held Feb. 10, at Frederick-Dean Funeral Home followed by the funeral service with Pastor Doug Click and Brother Charlie Bolt officiating. Interment followed at Shady Grove Community Cemetery.
The family would like to give a special thanks to the caregivers: Renee Smith, La Shawndra Vickerstaff, and Earlene McClenton.
Frederick-Dean Funeral Home directed.