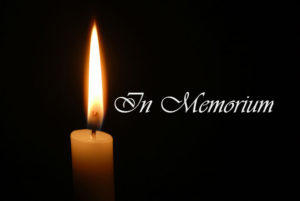 Robert L. Horn
Robert L. Horn of Opelika, Alabama was born to the late Darby and Priscilla Horn on July 28, 1925 and passed away on December 29, 2018 at his home. He was 93 years old.
He served his country first in the U.S. Navy and then in the U.S. Army where he graduated first in his class for N.C.O. School and attained the rank of Master Sergeant. Following his military service, he was a police officer in Randolph County, Alabama and also served in the Alabama Army National Guard. He was retired from Ampex Corporation where he worked as a Process Engineer for over thirty years. He was a long-time faithful member of the First Baptist Church of Opelika.
He was preceded in death by his wife, Lila Janney Horn, son, Robert Dale Horn, five sisters and four brothers.
He is survived by his sons, Terry S. Horn and Lesley K. Horn, as well as numerous nieces, nephews, cousins, and other family members.
Visitation was held Monday, December 31, 2018 in the Parlor at Frederick-Dean Funeral Home from Noon until 1:45 p.m.
Graveside services were held Monday, December 31, 2018 at 2:00 p.m. at Garden Hills Cemetery Opelika, Alabama.
Frederick-Dean Funeral Home directed.