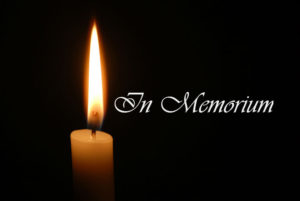 Robert E. Martin, Sr.
Memorial services for Robert E. Martin, Sr., Retired, 75, of Opelika, were held Saturday, February 16, 2019 at 3:00 pm, CST, at Jeffcoat Funeral Home. Visitation with the family was from 2:00 – 3:00 pm CST. Reverend Gary Perry officiated.
Mr. Martin passed away on February 12, 2019. He was born September 20, 1943 in Opelika, AL to the parents of Hughie Martin and Colie Vincent.
He is preceded in death by his parents and his brother Richard Donald Martin.
He is survived by his wife Wanda Martin; son, Robert (Carla) Martin Jr; daughters: Robin Martin and Jennifer (Toby) Taylor; stepson, James (Racheal) Abney; stepdaughter, Jamie (Jason) Clark; 2 brothers: Larry Martin and Eddie Martin; sister, Mary (Earl) Jackson; He is also survived by 8 grandchildren and 4 great-grandchildren.
In lieu of flowers, the family asks that donations be made in memory of Robert E. Martin, Sr. to the American Cancer Society at the following address P.O. Box 42040 Oklahoma City, OK 73123 or online at www.cancer.org
Jeffcoat-Trant Funeral Home directed.