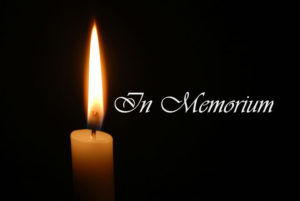 Rickey Derwin Stewart
Mr. Rickey Derwin Stewart of Opelika, Alabama entered heaven's gates on June 27, 2018.
Rick was born in Victorville, California on February 25, 1954. He is preceded in death by his parents, Estelle Marie and John Franklin Stewart, Jr. Rick and Terry were married for just fourteen months.
They reunited after forty-five years, and were high school sweethearts (West High – Anchorage, AK).
Rick is survived by his wife, Terry; brother, David (Kathy); children: Ryan (Mallory) Stewart, Carmen (J.W.) Danzey, and Danielle Donnelly. Rick loved his five grandchildren including, Holley and Blake Stewart; Easton and Walker Danzey; and Jaydon Donnelly.
He leaves behind his family and friends including his coworkers from Auburn University where he worked as an electrician.
Rick loved his family and friends and will be remembered for his kind gestures and hard work ethic.
While his battle with cancer was short, he leaves this world in peace knowing he will dwell in the house of the Lord our Savior.
Jeffcoat-Trant Funeral Home and Crematory directed.