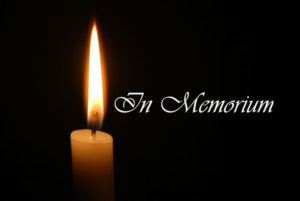 Richard
Rowe Hood
Mr. Richard Rowe Hood, 79, of Opelika, passed away August 09, 2017 at Bethany House.
He was born June 27, 1938 to the late Clara Cadenhead Hood and Taylor Hood of Gray Hill, Georgia.
He is survived by his wife, Rachel Whatley Hood; daughter, Scarlett Mann (Chuck Jackson); son, Bruce Hood and brother's Thomas Hood and Cecil Hood.
Mr. Hood's job as a commercial electrician brought him and his family to Opelika in 1972, where he wired the newly built Opelika High School and the newly constructed Tenth Street Bridge. Thereafter, he was employed with J.L. Malone of Albany, Georgia, until his retirement, as an electrical superintendent, traveling extensively building electrical sub-stations.
After retirement the "Joy of his Day" was spending time with his "Grandchildren"; Molly and Will Randolph. He loved taking them to school and picking them up in the afternoon. He was lovingly referred to as "Pop" by them, their classmates, teachers and family members.
A memorial service was held Friday, August 11, 2017, 2:00 p.m. at Frederick-Dean Funeral Home.
The family request in lieu of flowers please make donations to East Alabama Cancer Center.
Frederick-Dean Funeral Home directed.