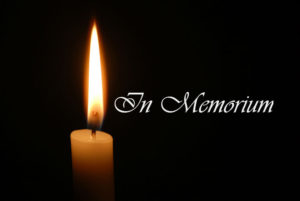 Raymond Lee Hunt
1930-2018
Raymond Lee Hunt of Opelika, Alabama was born in Belfry, Kentucky on June 21, 1930 and passed away at EAMC on May 8, 2018. He was 87 years old.
He proudly served in the United States Air Force during the Korean Conflict.
He retired as a supervisor from Uniroyal/US Rubber Company after working 31 years, and was the 8th person hired when the company got its start up.
Mr. Hunt enjoyed the outdoors, the lake cabin at Lake Martin, trading equipment, anything old versus anything new, and spending time with his family.
Mr. Hunt was an adoring husband for 60 years to the love of his life, Peggy Jo.
He was preceded in death by his wife of 60 years, Peggy Jo Hunt, who passed away in 2014.
He is survived by his sons, Gary Hunt, DVM (Angela), and Michael Hunt (Connie); four grandsons, Ryan Hunt, Cameron Hunt (Kalyn), Race Hunt (Jamie), and Raider Hunt; one great granddaughter, Presley Hunt; brother, Gene Hunt; sister, Barbara Hunt Finley.
The family would like to thank Sylvia Sims and the other caregivers for the great care given to Mr. Hunt.
Graveside service was held Tuesday, May 15, 2018 at 10:00 a.m. in Gardens Hills Cemetery with Reverend Earl Ballard officiating.
In lieu of flowers please make donations to the Trinity United Methodist Church Opelika, Alabama.
Frederick-Dean Funeral Home directed.