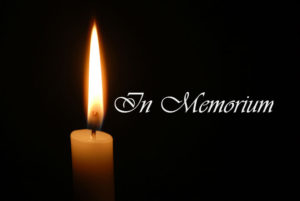 Paul Thomas Lott
Paul Thomas Lott, 47, of Opelika, passed away February 25, 2018.
He was born on March 19, 1970 in LaGrange, Georgia to Freddie Bruce Lott and Sandra McLain. Paul had spent most of his life in the Chambers and Lee county area. He served his country as a Sgt. In the United States Marine Corps for four years. He was a pipe welder for the Plumbers and Steamfitters Local Union out of Montgomery, AL. Paul was a great man, a proud father and a loving husband. He loved his family, his union brothers and serving his country.
Mr. Lott is survived by his wife, April Showers Lott of Opelika, Al.; two children: Kaitlin Lott and Andrew "Drew" Lott, both of Opelika; mother, Mrs. Sandra (Bill) McLain of Auburn, AL; father, Bruce (Hilda) Lott; two brothers: Michael (Jacqueline) Lott of Lanett, AL and Taylor Lott of Auburn, AL; step-sister, Melinda (Kerry) Kirby of New Orleans, LA; step-brother, Joe (Marlana) McLain of Birmingham, AL; and several nephews, nieces and cousins.
A funeral service for Mr. Paul T. Lott was held on Thursday, March 1, 2018 at 2:00 p.m. at Jeffcoat-Trant Funeral Home. A visitation was held the evening prior to the funeral service at 5:00 p.m. to 7:00 p.m. at Jeffcoat-Trant Funeral Home. Burial followed the funeral service at Garden Hills Cemetery. Reverend Jimmy Ginn officiated.
Jeffcoat-Trant Funeral Home directed.