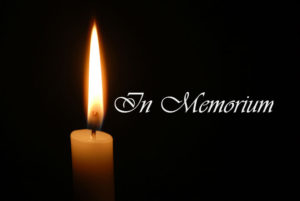 Paul Hoffman, Jr.
1923-2017
Paul Hoffman, Jr. passed away on November 26, 2017 at Arbor Springs Health and Rehab Center. He was 94 years old.
Mr. Hoffman was retired from the United States Army, was a mechanic and was a skilled craftsman of furniture and cabinets.
Mr. Hoffman was preceded in death by his wife, Martha Frances Hoffman; parents, Paul Hoffman, Sr. and Bernice Hoffman; brother, Donald Hoffman, and his sisters, Betty Jane Giese and Loretta Hoffman.
He is survived by his three sons, Billy Hoffman (Linda) of Opelika, Paul R. Hoffman of Opelika, Charles Hoffman of Montgomery, Alabama; three grandchildren, Angie Galloway (Tommy), Bryan Hoffman (Amanda), and Heath Hoffman (Mandy); five great grandchildren, Cody Traffanstedt, Kelsey Traffanstedt, Carson Hoffman, Ella Claire Hoffman, and Zoe Galloway; four sisters, Doris Wesenberg of Kewaskum, Wisconsin, Shirley Akins of Surprise, Arizona, Dorothy Westover (Alton) of Alma, Nebraska, and Alice Hoffman of Prescott, Arizona.
Graveside service will be held at Garden Hills Cemetery on Wednesday, December 06, 2017 at 10:00 a.m. with Reverend Thad Endicott officiated
The family would like to thank the faithful caregivers at Arbor Springs Health and Rehab and Curo Health Services for the years of love and care given to Mr. Hoffman. They would also like to thank Dr. Jon Commander and Dr. Keith Fuller for serving as his attending physicians during his stay at Arbor Springs.
In lieu of flowers contributions may be made to Arbor Springs Health and Rehab Center.
Frederick-Dean Funeral Home directed.