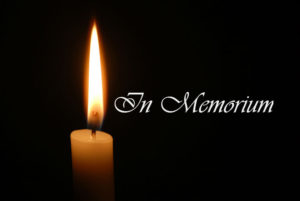 Otis Harold Lynn, Jr.
Funeral services for Otis Harold Lynn, Jr. (Hal) was held Friday, February 15, 2019, at 2:00 p.m. at Jeffcoat-Trant Funeral Home, with Reverend Tim Cadenhead officiating. Interment followed at Garden Hills Cemetery. The family received friends preceding the service from 1:00-2:00 p.m.
Hal was born to Otis H. Lynn, Sr. and Marcel Lacy Lynn on October 30, 1959, in Opelika, and passed away February 12, 2019, at Bethany House in Auburn.
Hal was one of God's sweet and special blessings, with a pure, childlike heart and mind. He loved everyone, and everyone loved him. Hal was a member of First Free Will Baptist Church and attended faithfully until his health declined. He also loved to sing and play the piano at church whenever he could, and old gospel hymns were his favorite. Hal also enjoyed "working" at Valley Haven School and eagerly attended Camp ASCCA for many years.
In addition to his parents, Hal was predeceased by a sister, Daphine Lynn; a brother, Tommy Wayne Lynn; and his grandparents, Huey Lacy, Mae Lacy Chance, Douglas Lynn, and Mary Lynn.
Survivors include his sisters, Denise Jackson (Donnie), whom lovingly cared for him daily the last 10 years, and Darlene Armstrong (Randy); a very special aunt, Christine Stillwell; and Hal's nephews and niece and their families, whom he loved dearly and bragged about often; PJ Jackson (Jamie), Haley, Drew, and Emma; Glenn Jackson; Justin Armstrong (Susan Burch), Allie, Olivia, and Lillian; and Mallory Cutts (Timmy), Bo and Lacy Lynn.
The family would like to thank Dr. John Abrams and his staff for their many years of kind and compassionate care for Hal. We would also like to acknowledge the heartfelt care the staff at Compassus/Bethany House provided to Hal and our family. Flowers are appreciated or donations in Hal's memory may be directed to Valley Haven School or Camp ASCCA.
Jeffcoat-Trant Funeral Home directed.