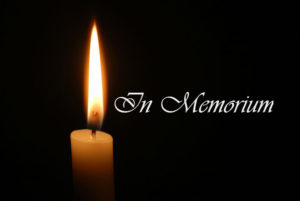 Nancy Plant McLeod
Nancy Plant McLeod of Opelika was born in Opelika, Alabama on January 13, 1941 and passed away peacefully in her home on March 6, 2018. She was 77 years old.
She was a member of Trinity United Methodist Church. Mrs. McLeod graduated from Auburn University with a Masters Degree in Education Administration. After graduation Mrs. McLeod stayed home to raise her two children and taught at Hallie Turner Private School at night. In 1973 Mrs. McLeod returned to teaching full time at Scott Preparatory School, which later became Lee-Scott Academy. In 1987 Mrs. McLeod taught at Opelika Middle School for five years. In 1992 she returned to Lee-Scott Academy as the first elementary principal. In 2013, she was inducted into the Alabama Independent School Association Hall of Fame. She retired from Lee-Scott Academy in 2014.
Mrs. McLeod was the daughter of the late Mr. and Mrs. W.T. (Honey) Plant, Jr. of Opelika, Alabama.
Mrs. McLeod was preceded in death by her husband of 56 years, William (Bill) Marvin McLeod of Opelika and her parents Mr. and Mrs. W.T. (Honey) Plant, Jr. of Opelika, Alabama.
Mrs. McLeod is survived by her son, David William McLeod (Denise); daughter, Molly McLeod Wilson (Greg); grandchildren, Matthew David McLeod, Hannah Aileen Wilson, Caroline Rose Wilson, Leah Elizabeth McLeod, and Dillon Thomas McLeod.
Visitation was held in the Parlor at Frederick-Dean Funeral Home on Thursday, March 8, 2018 from 5:00 p.m. until 7:00 p.m.
Funeral services were held on Friday, March 9 in the Sanctuary at Trinity United Methodist Church at 11:00 a.m. and the Reverend Earl Ballard officiated. Interment followed at Garden Hills Cemetery.
Frederick-Dean Funeral Home directed.