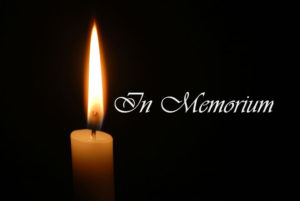 Mykhayla Waldon
Funeral services for Mykhayla Waldon, 8, of Opelika, AL (Beauregard Community), were at 1:00 p.m., Monday, March 11, 2019, at Greater Peace Missionary Baptist Church, 650 Jeter Avenue, Opelika, AL 36801 with interment in Pine Level Cemetery, Reverend Clifford E. Jones officiated and Bishop Clarence Manly served as the Eulogist.
Little Miss Waldon, who passed away Sunday, March 3, 2019 in Opelika, AL, was born July 29, 2010 in Lee County, Alabama.
Public viewing was Sunday, March 10, 2019 from 1:00 p.m. – 7:00 p.m. Little Miss Waldon lied in repose at the church one prior to the service. Mykhayla was a 3rd grader at Beauregard Elementary School.
Survivors include: mother, Tyesha Hart (Shane Wilbanks) of Opelika, AL; father, Michael Waldon (Brittney Dowdell) of Loachapoka, AL; two sisters, Kamorah Palm and Ariel Palm both of Opelika, AL; one brother, Kyron J. Waldon of Loachapoka, AL; two step-brothers, Kane Willis and Justin Marshall, Jr. both of Loachapoka, AL; maternal grandparents, Doris and Terrance Bynum of Opelika, AL; paternal grandparents, Mike and Joanne France of Loachapoka, AL; great grandparents, Charlie and Lavonnia France of Auburn, AL and Nancy Bynum of Opelika, AL; aunts, Kareesa (Carnillious) Tables of Opelika, AL Tameika (Vandrell) Carter of Valley, AL and Marilynn Waldon of Opelika, AL; uncle, Adrion J. Lowe of Auburn, AL; great aunts, Tewonder Hart, Myrtis Simmons, Frederica Gaddis, Vesta Bynum, Brandy Bynum, Sherrell Bynum, Priscilla Lowe, Linda (Willie) Smith, Mattie (Larry) Black, Emma France, Kathy (Eric) Zellars, Waydean (Terry) Haynes and Priscilla France; great uncle, Victor Bynum, Willie (Caroline) Waldon, Jerry (Tamekia) Waldon, David (Sharon) France, Charlie (Arnita) France, and Patrick France; god fathers, Corey Hart, Rod Melton, Broderick France and Jacolby Chatman; a host of other relatives and friends.