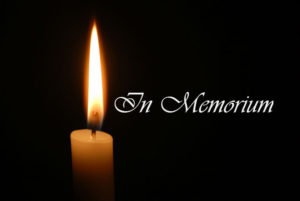 Millar Jean (Stewart) Mitchell
Millar Jean (Stewart) Mitchell, born March 13, 1934 in Billingsley, Alabama departed this earthly life on Dec. 20, 2017 to be reunited with many friends and family that have gone before, especially her husband, Daniel Elmer Mitchell, Sr. who passed on May 1, 2017.
Jean, as we all knew her, was a very spirited soul. Jean lived an interesting life living in different cities then settling in Las Vegas for over 20 years. Jean found her way back home to Opelika where she reconnected and married her high school classmate Elmer Mitchell.
Jean is predeceased by her loving parents Connie and Elvin Stewart. She is survived by her children, Babeth Kelley, Sean Kelley (Pat); her brother, James W. Stewart (Claudia); numerous nieces and nephews along with all of their wonderful children and grandchildren.
A funeral service was held 2:00 p.m. Dec. 28 at Jeffcoat-Trant Funeral Home Chapel with Dr. Jeff Meyers officiating. Interment followed at Garden Hill Cemetery in Opelika.
In lieu of flowers, memorials to Brown Nursing and Rehabilitation 2334 Washington Street, Alexander City, AL 35010, will be appreciated.