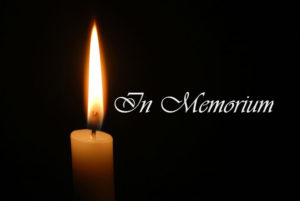 Mike McDonald
Funeral service for Mike McDonald, age 46, of Opelika was Monday, July 23, 2018, at 10:00 a.m. at Open Door Tabernacle Church. Burial was in Garden Hills Cemetery. The Reverend Mark Messer officiated. Visitation was Sunday, July 22, 2018, from 5:00 p.m. until 7:00 p.m. at Open Door Tabernacle Church. Mr. McDonald, who died Thursday, July 19, 2018, in Chambers County, was born October 11, 1971, in Talladega, AL.
Mike was a loving father and grandfather (Papa), as well as many other things in his life. He was known as a coach, friend, brother, uncle, and a man who loved God with all his heart. His love for God was expressed in his music. An amazing bass player does not even begin to describe what he could do, and his heart of worship was like no other. His smile lit up the room, and his laughter filled the hearts of everyone around him. Mike touched the hearts and lives of many throughout his life and will be greatly missed by all who knew him.
Mr. McDonald is preceded in death by his parents: John Kimsey McDonald and Helen Laverne McDonald; as well as two brothers: Edward McDonald and Jonathan Bryan McDonald.
He is survived by his children: Brooke (Cameron) Borders; Mike (Anna) McDonald, Jr.; and Jared McDonald; four grandchildren: Kaedin and Harper Borders, Avery and Austin McDonald; four brothers and two sisters: John McDonald; Tina Harvel; Angela Stone; Johnny McDonald; Kerry McDonald; and Wayne McDonald; seven nieces; seven nephews; and a host of great nieces and nephews.