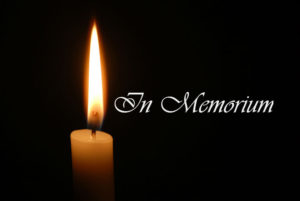 Merle Parker
Walton
Merle Parker Walton, 93, died Wednesday, February 27, 2019 at her home in Opelika.
A native of Lee County, Alabama, Merle began her career as a teller at Farmers National Bank. She later became the bookkeeper for Haynie's Drug Store in Opelika for 20 years and finished her working career as a bookkeeper for Tiger Parts Company, a family owned business.
In 1946, Merle married her high school sweetheart, Quinton Walton. They adored each other and were married for 73 years. Merle was a loving wife, mother and grandmother. A highlight of her life was spending time with her many grandchildren.
She was preceded in death by her husband, Quinton, in November 2018. She was also preceded in death by her brothers, Alton Parker of Texas and Ralph Parker of Georgia. She is survived by her oldest son, Charles Walton (Virginia) and their children Suzanne Callahan (Joey) and April Farr (Justin); her son Jimmy Walton (Beth) and their children Courtney Thomas (Earl), Katie Walton, Sarah Friley (Nick), Robbie Cartron (Kim), Michael Cartron (Charis); and daughter Anne Robison (Robbie) and their children Hillary Allen (Patrick), Spencer Norrell (Haylee), Matt Robison and Angela Dunnam (James). She is also survived by her sister-in-law, Dorothy Mitchell, and numerous grandchildren, nieces and nephews.
The family would like to express sincere appreciation to all the caregivers that so lovingly cared for Mrs. Walton over the past few years.
The family requests memorial donations be made to First United Methodist Church of Opelika.
Funeral services were held Saturday, March 2nd at Jeffcoat-Trant Funeral Home. Visitation was from 1:00-2:00 at Jeffcoat-Trant, followed by the funeral service at 2:00.
Burial was at Mount Olive Cemetery in Opelika.