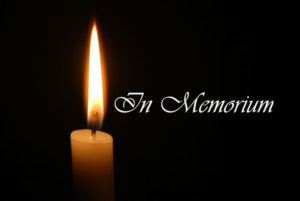 Mary Wright
Funeral service for Mary Wright, 84, of Opelika, Alabama, was 2:00 p.m., Saturday, August 26, 2017, at Marvyn Parkway Church of Christ, 3001 Marvyn Parkway, Opelika, AL 36801 with interment in Hicks Chapel A.M.E. Zion Church Cemetery, formerly Simmons Chapel A.M.E. Zion Church in Tuskegee, AL, Brother Jeremy Sanders, Officiating, Brother Floyd Rogers, Eulogist
Mrs. Wright, who passed away Monday, August 21, 2017 at Oak Park Nursing Home in Auburn, AL, was born March 16, 1933 in Lee County, Alabama.
Public viewing was Friday, August 25, 2017 from 1:00 p.m. – 7:00 p.m. Mrs. Wright laid in repose at the church one hour prior to the service.
Survivors include: eight children, Minnie (Sheaffer) Melton of Opelika, AL, Robert (Eloise) Ogletree of Tuskegee, AL, Calvin (Marsha) Ogletree, Clifton (Betty) Ogletree of Loachapoka, AL, Jeffery (Alice) Ogletree of Midland, GA, Shirley Ogletree of Savannah, GA, Shelia (Larry) McCurdy of Orlando, FL and Derrick Ogletree (Regina) of Opelika, AL; son-in-law, Artie "Bill" Stanton of Loachapoka, AL; two sisters, Charity Mae Crittenden and Mamie Taley both of Opelika, AL; one brother, Joe (Ivera) Crittenden of Apopka, FL; twenty-one grandchildren; twenty-four great-grandchildren; two great-great-grandchildren; a host of nieces, nephews, other relatives and friends.