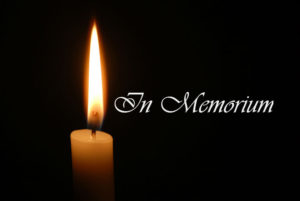 Mary Rose Smith
Mary Rose Smith, age 87, passed away peacefully at home on September 20, 2017. She was born January 1, 1930 in Elmore County, Alabama. After graduating from Elmore County High School she moved to Opelika and was employed at West Point Pepperell in the administrative office.
In 1952 she met Charles Albert Smith on a blind date. They married on January 17, 1953, and became partners in life. Mrs. Smith was an active member of First United Methodist Church in Opelika, where she served in many capacities. Along with Mrs. Anna Asbury, she taught Sunday School to kindergarteners for many years. She was an active member of the Poe-Cumbie Sunday School class, United Methodist Women, and a Nursing Home Visitation Group. Mrs.
Smith also was active in the local and state Pilot Club Organization. She served as a Girl Scout Troop Leader, PTA President, and Volunteer Nurses Aid in local schools. She was a devoted wife, mother, grandmother, great-grandmother, aunt and friend. A lover of nature, she kept blooming flowers in the garden and enjoyed many trips to National Parks, especially the Smokey Mountains, to enjoy God's beautiful world. She was creative and adept as a seamstress.
While raising her daughters, she worked part-time as a bookkeeper for Howard Stanley Weldon,
M.D. Those who knew her remember her gift for hospitality, hosting many parties, teas and showers. Always the servant, she dutifully cared for many family members in their old age. She was a marvelous example of Christian womanhood living a life of humble dignity.
Mrs. Smith was preceded in death by her parents, William V. and Rosa C. Smith; brothers, Cary
C. (Martha) and John Byron (Janelle) Smith. She is survived by her devoted husband, Charles Albert Smith; two children, Cindy Smith Cooper (Roddy) of Birmingham and Julia Smith Stutts (Lee) of Opelika; grandchildren, Lindsey Cooper, Casey Cooper Till (Jon), Matt Cooper, Neely Stutts, and Dale Stutts; great-grandchildren, Cooper Till and Ryder Cooper; and beloved nieces and nephews.
Visitation was Thursday, September 21 from 5-7 p.m. at Jeffcoat-Trant Funeral Home. Funeral services were Friday, September 22 at 11 a.m. at First United Methodist Church, Opelika, AL, with burial following at Garden Hills Cemetery.
The family respectfully declines the gift of flowers and suggests memorial donations be made to First United Methodist Church of Opelika, 702 Avenue A, Opelika, AL 36801.