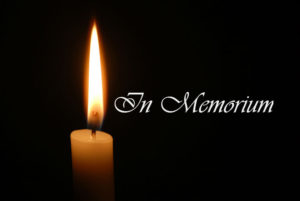 Mary N. Adkins
A memorial service for Mary N. Adkins, of Opelika, Alabama. was held Saturday, February 16th at 10:00 AM at Holy Trinity Episcopal Church in Auburn, AL. Burial will be at Arlington National Cemetery at a later date. The Rev. Geoff Evans officiated. Visitation was Friday, February 15th from 5:00 to 7:00 PM at Jeffcoat-Trant Funeral Home. Mrs. Adkins, who died Tuesday, February 12th was born August 17th 1931, in Opelika, Alabama.
Her family remembers her as a quiet woman of strength and grace, a caring mother, grandmother, aunt, and friend who could always be counted on to be there when needed. We will always picture her sitting peacefully crocheting and listening to southern gospel music. She is the bedrock of our family.
She is survived by husband Bennie Adkins of Opelika, AL., daughter Mary Ann Adkins Blake (David), sons Michael Adkins (Christine) and W. Keith Adkins (Jaime), brother Cecil Arington, and many grandchildren, great-grandchildren, and other family and friends.
She was preceded in death by sons: Dennis Adkins and Wayne Adkins.
In lieu of flowers, the family requests consideration of a donation to The Bennie Adkins Foundation at www.bennieadkinsfoundation.org.
Jeffcoat-Trant Funeral Home directed.