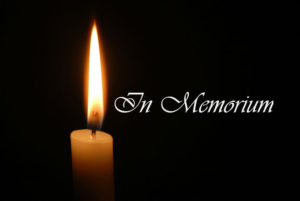 Martha Jean
Broadwater Nale
A celebration of life service for Martha Jean Broadwater Nale of Opelika was held Friday, September 1 at 1:00 at Jeffcoat-Trant with Dr. Rusty Sowell officiating. Visitation was at noon immediately preceding the service. She passed away August 29 at the age of 81. A lifelong resident of Opelika, she was born July 20, 1936.
She worked at Uniroyal Tire and Rubber Company for forty plus years. She was one of the first 100 people hired at the plant. Her career there began as a secretary, performing a variety of jobs, and she moved to the Planning Department, where she became the master scheduler for the plant. She retired in 1995.
She enjoyed her retirement years, spending quality time with her grandchildren at their schools and sporting events, and traveling with her beloved husband, Luther.
The family mourns the loss of a godly, loving mother and grandmother but celebrates her arrival in her heavenly home. She was preceded in death by her husband, Luther Nale.
Mrs. Nale is survived by her daughters, Beverly (Ricky) Corley, Cindy (Lamar) Murphy, and Debbie (David) Wise; grandchildren, Jacob (Stephanie) Wise, Shannon Murphy, Jessica Murphy, Jonathan (Casey) Corley, Rusty (Krissy) Corley, and Seth (Jennie) Corley; and 5 great-granddaughters; brother Charles (Carolyn) Broadwater, and many nephews and nieces.
The family would like to thank Erica Stroud and Patricia Johnson for their excellent care for Mrs. Martha.
In lieu of flowers, the family requests memorial gifts to be given to Providence Baptist Church Building Fund, 2807 Lee Road 166, Opelika, Alabama.