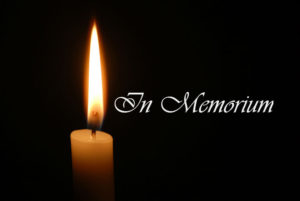 Mamie Laura Mitchell Trussell
Mrs. Mamie Laura Mitchell Trussell, (89), of Opelika, passed away May 24, 2018 at Bethany House.
Mrs. Trussell was born January 21, 1930 to parents William B. Mitchell and Mamie Ingram Mitchell. She lived most of her life in Opelika and retired from Sears. She was an active member of First Baptist Church Opelika where she taught the Joy Class for a great number of years.
She was preceded in death by her husband of 51 years, William James (Bill) Trussell Jr., and grandson, William Weaver.
She is survived by her sons William James (Jim) Trussell III (Karen), David Patrick Trussell, Ray Carl Trussell Sr. (Julie); daughters Jeannette Trussell York and Linda Trussell Weaver; grandchildren Tiffany Martin (Allen), William James Trussell, IV (Shana), Mitchell Weaver, Ashley York, Olivia York Cirner (Paul), Anna Beth Trussell, Ray (RC) Trussell Jr., Alex Trussell, Rachel Trussell and 7 great grandchildren.
Graveside only for Mrs. Mamie Laura Trussell was held at Garden Hills Cemetery May 26 at 11 am. Her grandson, Reverend William James (Jamie) Trussell IV, a pastor at Harvest Church in Memphis, Tennessee, officiated.
In lieu of flowers, memorial gifts can be made to First Baptist Church Opelika – Joy Class. Frederick-Dean Funeral Home directed.