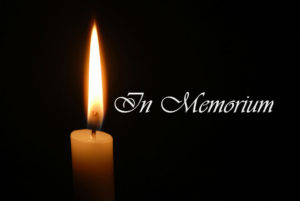 Lynda Jimmerson
Mrs. Lynda Jimmerson, age 75, passed away on Tuesday, May 22, 2018. Mrs. Jimerson was a longtime resident of Opelika and a member of Pine Grove Church. According to her husband, other than the Lord Jesus Christ, Lynda was the best thing that ever happened to him.
She is predeceased by her parents, Mr. Luther C. and Thelma T. Letlow of LaFayette, AL.
Mrs. Lynda is survived by her husband, Kenneth "T.K" Jimmerson of fifty-three plus years; sister, Betty Letlow (Bill) Hilyer, of Opelika; numerous nieces and nephews.
Visitation was Thursday, May 24, 2018, at Jeffcoat-Trant Funeral Home from 6:00 p.m. until 8:00 p.m.. A funeral service was Friday, May 25, 2018, at 2:00 p.m. at Jeffcoat-Trant Funeral Home Chapel. Burial followed at Shady Grove Cemetery. Reverend Mark McCarty and Reverend Ricky Thomaston officiated.
The family respectfully declines the gift of flowers and suggests memorial donations may be directed to the building fund at Pine Grove Church, 7235 US Highway 29 North Opelika, AL 36804.
Jeffcoat-Trant Funeral Home & Crematory directed.