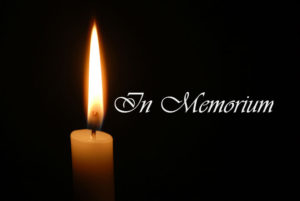 Luke Quinn
Mr. Quinn was born on September 8, 1942 and passed away Saturday, November 18, 2017.
Mr. Quinn was preceded in death by his wife of 52 years Mrs. Nina E. Quinn and parents: Mr. and Mrs. J.H. Quinn of Columbus, GA.
Mr. Quinn is survived by his daughters: Diane Harrison of Opelika, Debra Dobbs (Sonny) of Loachapoka, Brittany Ferguson (Joe) of Opelika; sons: Paul LeGear, Thomas LeGear, Scott Quinn (Mandy) all of Opelika; along with 15 grandchildren, 12 great-grandchildren, several great-great grandchildren, and several nieces and nephews.
Mr. Quinn served honorably with the United States Army and retired from Auburn University after 25 years.
Mr. Quinn also owned and operated Quill Productions at Victoryland in Shorter Alabama.
He was surrounded by his family and will be truly missed.
Visitation was held at Jeffcoat-Trant Funeral Home on Monday, November 20, 2017, from 6:00pm to 8:00pm.