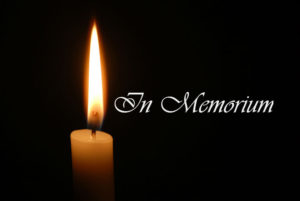 Lillie Culpeper
Lillie Culpeper, 85, of Opelika, Alabama, passed away February 15, 2019 with cherished family and friends by her side.
Lillie was born August 19, 1933 in Opelika, Alabama and spent most of her 85 years in her beloved home town. She married the late Edward Culpeper, Sr. in 1966.
Lillie is survived by her brother, Clarence Evans of Opelika; her sisters, Rita Littrell, of Iowa; Barbara Martin, of Texas, Rosie Lee Dobson, of Jacksonville, Alabama, Betty Florence O'Neal and Betty Hobbs, both of Opelika; and four of her five children: eldest son, Terry (& Kathy) Ramsey, of Athens, Alabama; her honorary son, Dean Franklin, of Opelika, Alabama; her beloved daughters, Cindy (& Jack) Scebra, of Helena, Alabama, and Marion (& Archie) Battle, of Gardendale, Alabama; and her youngest son, Eddie (& Terry) Culpeper, Jr., of Valley, Alabama. Lillie is also survived by six grandchildren, 14 great grandchildren, and two great-great grandchildren.
She was predeceased by her husband, Ed, in October 2017, and her son, Randy Berkshire, in July 1978.
Lillie attended Heritage Baptist Church and adored her church family. At home, she was happiest watching birds (especially those "red birds") come to the many feeders in her yard and tending to her vegetable and flower gardens. Summers usually found her busy in her kitchen freezing vegetables and canning preserves and jellies. Lillie was famous among her grandkids for her strawberry fig preserves and if she could make some today, those kids would be covering her biscuits in that heavenly concoction! Mornings were spent reading her Bible and daily devotion before she cooked breakfast, and her evenings after supper were spent watching Jeopardy and Wheel of Fortune. Lillie loved "Find-a-Word" puzzles and in their later years, Lillie and Ed, a Sudoku expert, would sit quietly together in the living room or on the front porch working their puzzles.
In lieu of flowers, the family requests that donations be made to the Heritage Baptist Church Building Fund, 1103 Glenn Street, Opelika Alabama 36801. Visitation was at Jeffcoat-Trant Funeral Home on Monday, February 18th, 2019, at 11:00 a.m. The funeral followed at 12:00 p.m., with interment at Garden Hill Cemetery.
Jeffcoat-Trant Funeral home directed.