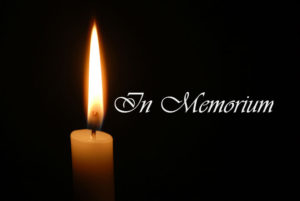 Lillian Herman Alvis
Funeral service for Lillian Alvis, 73, of Birmingham, AL, formerly Opelika, AL, was at 1:00 p.m., Saturday, November 18, 2017, at Harris Funeral Home Chapel with interment in Mt. Pelia Missionary Baptist Church Cemetery, Reverend Robert Cadenhead officiated.
Mr. Alvis, who passed away Monday, November 13, 2017, at St. Vincent's East Hospital in Birmingham, AL, was born December 1, 1943 in Lee County, Alabama.
Public viewing was Friday, November 17, 2017, from 1:00 p.m. – 7:00 p.m.
Survivors include: a granddaughter, Jessica Long of Valley, AL; five great-grandchildren, Jalyn Long, Jamarian Whatley, Janiyah Thomas and Jamiracle Bailey all of Valley, AL; one brother, Depriest (Stella) Alvis of Opelika, AL; four sisters, Hattie (Paisley) Boyce of Auburn, AL, Jeanette Green, Patricia Ingram of Opelika, AL and Dorothy Dowdell of Indianapolis, IN; devoted cousin, Oscar (Roxanne) Walton of Birmingham, AL; devoted niece, Tracey Collier Diley of Auburn, AL; a host of nieces, nephews, cousins and friends.