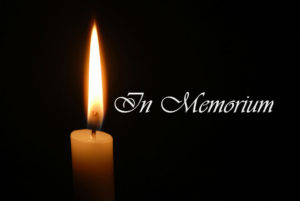 Leon Pollock
Mr. Leon Pollock, age 79, of Opelika, passed away on Monday, May 21, 2018 in Gulfport, Mississippi.
Mr. Pollock was a native of Pelham, Georgia but had lived most of his life in Opelika and Waverly area.
He was retired from Pepperell Mill.
He was preceded in death by his parents, Mr. and Mrs. Hugh (Roselene) Pollock; wife, Eleanor Pollock; daughter, Dondra Pollock; brother, Howard Pollock;
Mr. Pollock is survived by his daughter, Crystal (Shane) Rowell; two grandchildren: Austin and Madison Rowell; four brothers: Clarence Pollock, Hugh Lee Pollock, Donald Pollock, and Zack Pollock; four sisters: Annie Lee Wells, Debra Nixon, Elizabeth Barnett, and Cheryl Adams; server nieces and nephews.
A visitation service was held Wednesday, May 23, 2018 from 6:00 p.m. to 8:00 p.m.
Funeral service was held Thursday, May 24, 2018 at 11:00 a.m. at Jeffcoat-Trant Chapel. Burial followed in Garden Hills Cemetery.
Dr. Rusty Sowell officiated.
Jeffcoat-Trant Funeral Home & Crematory directed.