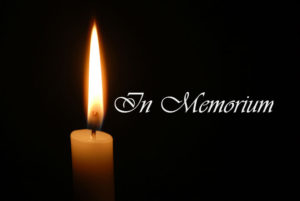 Larry Walter Eblin
Mr. Larry Walter Eblin passed away Saturday, February 3, 2018 in East Alabama Medical Center. He was born in Ohio on January 26, 1943 to parents, Walter and Eunice Eblin.
Mr. Eblin was a longtime resident of Lee County. He was retired from Uniroyal Tire Company with 38 years of service and was an U.S. Army veteran. Mr. Eblin was a loving husband, father, grandfather and great-grandfather.
He is survived by his son, Billy (Christy) Eblin of Beauregard; daughter, Deena Eblin of Beauregard; seven grandchildren: Will Eblin, Amber Polk, Christina McKerley, Crystal Hamby, Brandon Scott, Pebbles Rice, and B.J. Scott; 15 great-grandchildren; and sister, Kay Morris of Ohio.
Visitation was Friday, February 9, 2018 from 10:00 a.m. – 11:00 a.m. at Jeffcoat-Trant Funeral Home with his funeral service beginning at 11:00 a.m.
Pastor Terry English officiated. Burial in Garden Hills Cemetery followed the service.
Jeffcoat-Trant Funeral Home & Crematory directed.