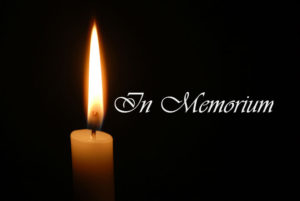 Katherine Duvall Mann
Katherine Duvall Mann of Opelika, Alabama was born to the late James Luther and Ida Sims Duvall in Marshall County, Alabama on March 17, 1932 and passed away at Arbor Springs on March 10, 2018. She was 85 years old.
She was preceded in death by her sons, Gregory Mann, and Phillip Mann; 4 sisters; 3 brothers, as well as daughter-in-law, Deanna Mann.
She is survived by her sons, Stephen Mann (Judy), and Scott Mann; brothers, Arnold Duvall (Paige) and Larry Duvall (Tommie Jo); grandchildren: Kristy Walls (Craig), Stephanie McDonald (Jody), Jason Mann, and Jordan Mann; great grandchildren: Zach Walls, Baylee Walls, Raygan Walls, Ali McDonald and Ansli McDonald as well as numerous nieces, nephews, cousins and other family members.
A private memorial service will be held at a later date.
Frederick-Dean Funeral home is in charge of arrangements.