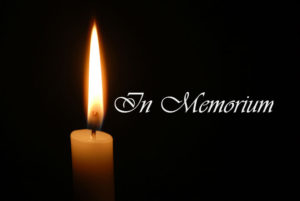 Karen Bowles Marler
In loving memory of Karen Bowles Marler, born March 16, 1950 in Lee County, AL to Mr. and Mrs. Bowles. Karen was a loving wife, mother, grandmother, and daughter. Karen went home to be with the Lord on November 23, 217, Thanksgiving Day.
She is survived by one sister, Linda (Ron Montgomery); six children: Stephany (Dean Holifield) of Laurel, MS, Paul Warlick of Waverly, AL, Kevin Warlick of Lafayette, AL, Bart Marler of Opelika AL, Drew Marler of Columbia, SC, and Tony Wilgis (CJ) of Salem, AL; ten grandchildren: Kimberly Holifield, Johnathan Holifield, Dawson Holifield, Sabrina Holifield, Courtney Warlick, Ansley Warlick, Mason Warlick, Lisa Hightower, Brandon Wilgis and Morgan Spencer; along with fifteen great-grandchildren.
She was preceded in death by her parents, Jacquelyn Bowles and William (Bill) Bowles; her dear, loving husband, Roger Marler; son, Dan Marler; granddaughter, Madison Warlick; granddaughter, Laura Wilgis, and great-granddaughter, Kenleigh Dawn Wilgis.
Karen was truly a great woman and such a wonderful soul. She will be dearly missed by many.
A graveside service was held in Garden Hills Cemetery on Friday, December 1, 2017 at 2:00 p.m.
Jeffcoat-Trant Funeral Home & Crematory directed.