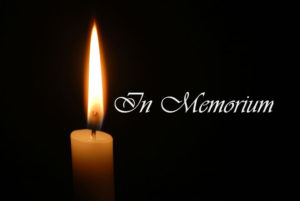 Jonathan Bowen, Jr.
Funeral service for Jonathan Bowen, Jr., 9, of Auburn, AL, was at 1:00 p.m., Monday, March 11, 2019, at Greater Peace Missionary Baptist Church, 650 Jeter Avenue, Opelika, AL with interment in Pine Level Cemetery, Reverend Clifford E. Jones officiated, and Bishop Clarence Manly served as the Eulogist.
Master Bowen, who passed away Sunday, March 3, 2019 in Opelika, AL, was born July 15, 2009 in Lee County, Alabama.
Public viewing was Sunday, March 10, 2019, from 1:00 p.m. – 7:00 p.m. Master Bowen lied in repose at the church one prior to the service. Jonathan was a 4th grader at Loachapoka Elementary School.
Survivors include: mother, Shamel Hart of Loachapoka, AL; father, Jonathan Bowen, Sr. of Tuskegee, AL; one brother, Jaylen Hart of Auburn, AL; two sisters, Jyra Bowen and Kyra Bowen both of Opelika, AL; maternal grandparents, Tewonder Hart of Auburn, AL and Elder Melvin (Emma) Newsome of Opelika, AL; paternal grandfather, Will Bowen of Little Texas, AL; three aunts, Anneka (Forrest) Hughley of Mobile, AL, Adrienne Bowen of Tuskegee, AL and Tonya (Richard) Willis of Middletown, CT; four uncles, Corey Hart, Antron Hart (Brenda Harris) of Auburn, AL, Anthony (Yashica) Frazier of Tuskegee, AL and Gregory (Wendy) Frazier of Fayetteville, NC; a host of great aunts, great uncles, other relatives and friends.