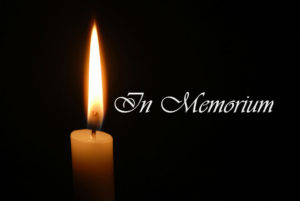 Johnny Warren May
Johnny Warren May of Opelika, was born to the late William and Liza Griffith May in Tallassee, Alabama on January 23, 1926 and passed away at Arbor Springs on May 15, 2018. He was 92 years old.
Mr. May was in the Army National Guard where he served four and a half years. He worked for Tull/Ryerson for 17 years before retiring and moving back to Opelika in 1988 and then returned to Clewiston, Florida in 2007.
He was preceded in death by his wife, Helen L. May; grandson, Johnny Wayne May; sister, Mary Dubose. He is survived by his son, William Wayne May (Jan) of Milddleburg, Florida; grandsons, Michael Holden of Stoughton, MA. and Jan Hertl of Middleburg, Florida; granddaughter, Tina Crisp of Middleburg, Florida; great grandson, J.J. Crisp; great granddaughters, Tiffany Crisp, Ashley Hertl, Courtney Hertl, Hanna Holden, Ella Holden; one great-great granddaughter, MaKaylah Henrikson; great grandson, Justin May of South, Florida.
Visitation was held in the Parlor at Frederick-Dean Funeral Home on Saturday, May 19, 2018 from 10:00 until 10:45 a.m. Graveside service was held in Garden Hills Cemetery on Saturday, May 19 at 11 a.m. which Reverend Mike Newman officiated.