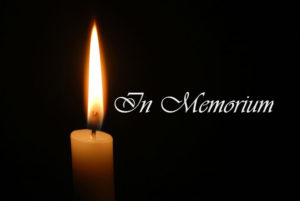 John Henry Dawson
Mr. John Henry Dawson, 84, passed away Friday, June 29, 2018 at his home in Lineville, AL.
Mr. Dawson was born July 16, 1933 in Alabama to parents, Annie Mae Arwood and Gordon Dawson.
Mr. Dawson was preceded in death by his daughter, Kim White and his son, Johnny Calvin Dawson.
He is survived by his wife, Brenda Carter Dawson; daughters: Sharon (Chris) Emert of Kansas City, KS, Kim (Coby) Noles of Wadley, AL, Mary Venita (Tim) Boggess of Ashland, AL, Donna (Paul Reed) Jones of Clanton, AL, and Stacey (Jerry) Rice of Clanton, AL; sons: James (Starla) Dawson of Opelika, AL and John H. Dawson of Columbia, SC; and his sister, Ella Mae Fullerton of Auburn, AL.
The funeral service for Mr. Dawson was held Monday, July 2, 2018 at 11:00 a.m. at Jeffcoat-Trant Funeral Home. A visitation was held one hour prior to the service at 10:00 a.m. Interment followed at Rosemere Cemetery.