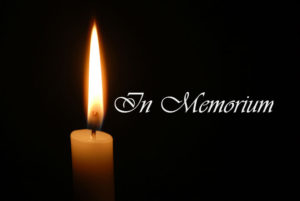 John Franklin Fincher
John Franklin Fincher of Opelika, Alabama was born in Columbus, Georgia on May 3, 1940 and passed away at his home on February 9, 2018. He was 77 years old.
He proudly served his country serving in the United States Army.
He was preceded in death by his parents, LeRoy and Anne Fincher; daughters, Vicky Fincher, Rhonda Fincher; brothers, David Fincher, Charles Fincher.
He is survived by his wife, Loleta Fincher; daughters, Rita (Walter) Ford, Lisa (Steve) Murray, Helen (Jerry) Motley, Felicia McKendree, and Tracy Harwell (Lisa); 15 grandchildren, and 31 great grandchildren; sister, Shirley Watson, and brother, Bobby Fincher (Sue), as well as a host of nieces, nephews, cousins, and other family members.
Visitation was held on Feb. 13, at Frederick-Dean Funeral Home with the funeral service at 3 p.m. with Dr. Rusty Sowell officiating Interment followed at Garden Hills Cemetery.
Frederick-Dean Funeral Home directed.