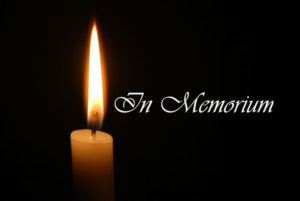 Joel R. Rogers
Joel R. Rogers was born in Opelika, Alabama on June 30, 1947 and passed away at his home in Opelika on August 10, 2017. He was 70 years old.
He was a faithful Church Member at Auburn Fellowship.
Joel was preceded in death by his parents, Noah and Maggie Rogers; brother, Billy Rogers and sister Carolyn Dunson; grandson, Walker Gage Rogers; daughter-in-law, Leslie Rogers.
He is survived by his wife of 47 years, Judy Fletcher Rogers; son, Wayne Rogers; daughter, Jennifer Rogers Andrews (Brian); grandchildren, Hunter Rogers, Briana Andrews, Haley Rogers, Destiny Andrews, Hayden Rogers, and Chase Andrews; sister-in-law, Betty Rogers; brother-in-law, John Fletcher (Mary), as well as numerous nieces, nephews, cousins, and other family members.
Visitation was held in the Parlor at Frederick-Dean Funeral Home on Saturday, August 12, 2017 from 5:00 until 7:00 p.m.
Funeral service was held Sunday, August 13, 2017 in the Chapel at Frederick-Dean Funeral Home at 2:00 p.m. with Reverends Matt Wicks and Joe Richardson officiated. Interment followed at Garden Hills Cemetery.
Mr. Rogers retired from Auburn University after 28 years of service in the facilities division.
Frederick-Dean Funeral Home directed.