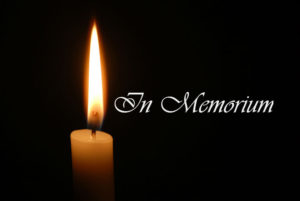 Jewell Toney
Patterson
Mrs. Jewell Toney Patterson of Opelika, AL passed away peacefully Friday morning Feb 22, 2019 at 87 years old.
Visitation was held in the Parlor of Jeffcoat Trant Funeral Home Sunday 12:00 to 1:45. A graveside service followed at Garden Hills Cemetery.
Preceded in death by her husband Woodson Patterson, parents John & Ruby Toney and sister Doris Duncan.
Jewell is survived by three daughters: Toni Smucker of Atlanta, GA, Beth Hardison of Port Orange, FL and Joanie Graham (Allen) of Mobile, AL; grandchildren: Brittany Branyon, Eryn Cundiff (Joel) & Amber Skufca (Donnie); great grandchildren: Jude Cole, James Cundiff & Charlotte Skufca.
Jewell was a member of the First Baptist Church of Opelika, an auxiliary volunteer "The Pink Ladies" of Lee County Hospital and retired from the City of Opelika after 24 years of service. Known to family as a devoted mother with a strong faith in the Lord. We know she is happy now being with the Lord, her parents and Daddy Woody! She can walk, talk, and eat all the chocolate she wants while dancing and laughing with her loved ones.
May this God loving angel Rest In Peace!