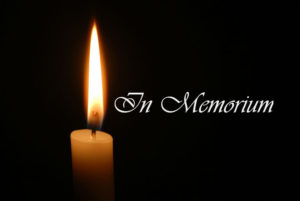 Jerry Paul
Popwell
Mr. Jerry Paul Popwell, originally from Birmingham, AL passed away on Tuesday, November 13, 2018, peacefully at East Alabama Medical Center surrounded by his family.
He was preceded in death by his mother, Helen O. Popwell.
He is survived by a large loving family consisting of his wife of 55 years, Sandra; father, Paul Popwell; Sisters: Judy Popwell Knight (Gary) and Mary Ann Popwell Hancock; son, Jamie (Dina); daughter, Tiffany Popwell Cook (Doug); grandchildren: Morgan Myers, Jacob Cook (Alyse), Madison Popwell, Sam Thomas Cook and Conner Popwell; great-grandchildren: Auden James Mee, Miller Lee Waller and Scarlett Killion; he was also survived by his faithful four-legged companion, Sully.
Jerry was a graduate of Banks High School in Birmingham in June 1962 and was a member of Shug Jordan's teams from 1962-1965 lettering 3 years as a center/defensive lineman. Jerry fell in love with law enforcement after spending his off time conducting ride alongs as a reserve deputy with his lifelong friend, Wiley Post, and began working as a Deputy Sheriff for Lee County in late 1965. There he spent the next 16 years serving his county faithfully working under Sheriffs, Paul Ragsdale and later, James "Jim" Pearson. Jerry was promoted through the ranks, FBI National Academy, and a plank holder of the Fraternal Order of Police Lodge 21 and a graduate of Auburn University. He spent 7 months as the acting Sheriff when Pearson fell ill with cancer.
Jerry left Law enforcement in 1980 to run for Sheriff and after an unsuccessful bid, he began a construction company where he spent the next 20 years.
In 2000, he began working for Thompson Carriers, driving trucks until his retirement in June 2018. Jerry loved serving others and his Lord and Savior.
He was well respected in both Law enforcement community and the county he devoted his life to serving honorably and faithfully.
The funeral service was Friday, November 16, 2018 at First Baptist Church at 2:00 p.m. A visitation was held from 12:00-2:00 p.m., Friday, November 16, 2018 at First Baptist Church. Interment followed at Garden Hills Cemetery.
In lieu of flowers, the family requests that donations be made to the Lee County Humane Society or Flags for Vets.
Jeffcoat-Trant Funeral Home directed.