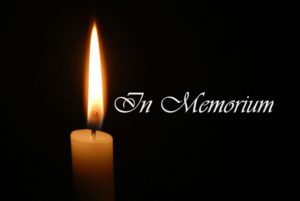 James Scott Edge
James Scott Edge 86, passed away on Friday, April 6, 2018 after a lengthy illness.
He was born on October 28, 1931, in Opelika, AL. He graduated from Cliff High School (currently Opelika High School), and Alabama Polytechnic Institute (currently Auburn University) in 1956. He served in the U.S. Air Force and retired from Crawford and Company Insurance after 33 years in Orlando, Florida. He was member of the Opelika Exchange Club and Trinity United Methodist Church Opelika.
He was preceded in death by his first wife Anne August Edge, son Scott Edge and parents Wiley Wilburn Edge and Mary Scott Edge, four brothers and three sisters. He is survived by his wife Evelyn Risen Edge; son, Stan Edge (Cathy) of Jupiter Florida; daughters: Patsy Madden (James), Sue McDonough (Brian) both of Opelika; nine grandchildren, and six great-grandchildren; sister, Rita Evans (Benny) of Hattiesburg, Mississippi.
Visitation was on Tuesday, April 10, 2018 from 1:00 p.m-2:00 p.m. at Jeffcoat-Trant Funeral Home, with service following at 2:00 p.m. in the chapel. Reverend Earl Ballard officiated the funeral service. A private family burial followed the service. Our thanks to the Compassus Hospice group especially Dana and Ruby for their care. In lieu of flowers, the family asks that memorial gifts be given to the East Alabama Food bank or Trinity Methodist Church Opelika.
Jeffcoat-Trant Funeral Home was in charge of arrangements.