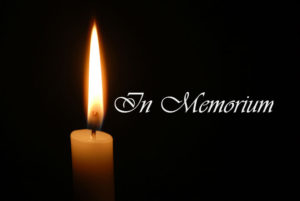 James Robert "Bob" Stevenson
James Robert "Bob" Stevenson of Auburn, Alabama, passed away November 9, 2017, in Auburn at the age of 91.
Mr. Stevenson was born January 16, 1926, in Harvest, Alabama, to the late Oscar Lee and Bessie Freeman Stevenson.
He graduated in 1943 from Madison High School, and received his B.S. in Agricultural Science with a concentration in Dairy Production from Auburn University in 1950.
Mr. Stevenson proudly served his country in the U.S. Navy aboard the seagoing salvage and repair tug USS Cable during World War II.
From 1987 through 2012, he participated in more than 40 church mission trips, including 25 to Brazil alone.
In addition to his parents, he was preceded in death by his daughter Ruth Marie Stevenson, brother Roy Eugene Stevenson and brother Lawrence Lee Stevenson, who died as an infant.
He is survived by his wife of 65 years, Frances Stevenson; children, Amy Gail Hall and Mark Wesley Stevenson; grandchildren, Mary Virginia Hall, Taylor Reid Stevenson, and Shelby Tucker Stevenson; and a great-grandchild, Atticus Colin Stroud. Mrs. Stevenson says that in 65 years, he never raised his voice to her nor she to him
Visitation was from 5:00 until 7:00 p.m. Monday November 13, 2017, in the parlor at Frederick-Dean Funeral Home.
Funeral service was at 10:00 a.m. Tuesday November 14, 2017, in the sanctuary of Auburn First Baptist Church with Dr. Tripp Martin officiating. Interment followed at Auburn Memorial Park.
In lieu of flowers or other remembrances, donations are requested to the Brazil Mission Fund of Auburn First Baptist Church.
Frederick-Dean Funeral Home directed.