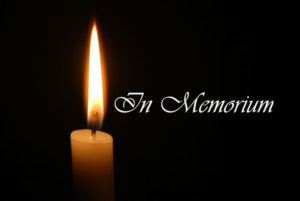 James H.
"Jimmy" Tice
James H. "Jimmy" Tice, 79, of Opelika, passed away Friday, August 18, 2017 at EAMC. A memorial service was held Tuesday at 2PM in the Chapel of Jeffcoat-Trant Funeral Home, which Dr. Rusty Sowell officiated. Visitation was Tuesday from 1-2 PM at the funeral home.
Jimmy was born to the late Dexter and Louise Wellborn Tice. He was a graduate of Auburn University with a degree in Civil Engineering. Jimmy served in the Army National Guard with both the 31st Infantry Division and the 104th AAA Battalion. He was a Licensed Practical Nurse with East Alabama Mental Health where he was loved by not only his coworkers but also his consumers. Jimmy was a loving family man, friend and neighbor. He was a member of East Lake Lodge #480 F&AM reaching the 33rd degree. Jimmy was a Shriner and enjoyed woodworking and furniture craft.
He also was preceded in death by his daughter, Barbara Graye Tice; brother, Dexter Wayne Tice; and step father, James W. Morgan.
Surviving is his wife of 56 years, Judy Smith Tice of Opelika; children, Susan (Charles) Simoneaux of Harrisburg, NC, Carolyn (Robby) Haynie of Opelika and M.Kirstie (Jay) Spadie of Raleigh, NC; grandchildren, Angela (Blake) Crenshaw of Harrisburg, NC, Daniel Simoneaux of Wendell NC, Will Simoneaux of Harrisburg, NC, Leila, Sam and Maggie Haynie all of Opelika; great granddaughter, Caitlin Crenshaw of Harrisburg, NC; siblings, Edwin (Christine) Tice of Lawton, OK, and Jean Tice Greenia of Nashville, TN.
Jeffcoat-Trant Funeral Home and Crematory directed.