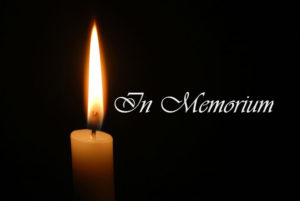 Jack Smith
It is with sad and heavy hearts that we let you know that Jack Smith, former editor and publisher of The Eufaula Tribune, passed away on Thursday. Jack and all of the Smith family are a very special part of the APA family.
Memorial services were held Sunday July 1 at 2:30 p.m. at the Auburn United Methodist Church. A visitation was prior to the service.
Graveside services followed at 5:30 p.m. in Fairview Cemetery Addition in Eufaula.
Jack and his brother, Bill, worked for APA while in college at Birmingham Southern. They also did various contract work for us over the years. Jack worked as APA's contract lobbyist after The Eufaula Tribune was sold in 2006.
Jack was a brilliant communicator. He was a master of the written word and had an innate ability to convey a clear and concise message.
He was a graduate of Birmingham-Southern College with a degree in history and earned his master's degree in journalism from the University of Alabama. He developed and taught the APA Newspaper Management Institute in 2007 and 2008. The program was designed to train promising newspaper employees in all aspects of newspaper management. He trained more than 30 participants in that program.
He was also the Director of Strategic Communication for Auburn University Athletics from 2006 to 2017.
Jack had recently moved his office to downtown Opelika inside the Collaboration Station and he will be missed there.
Our thoughts and prayers are with all of the Smith family in the days ahead.