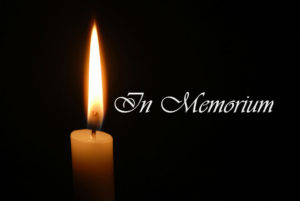 Jack L. Walton, Sr.
Jack L. Walton, Sr. of Opelika, Alabama was born January 5, 1924 in Waverly, Alabama and died May 15, 2018, at the age of 94.
Jack worked 51 years for the State Employment Service. His job was putting people to work. He modeled his mission throughout years of dedicated labor, leadership, attentiveness, and his willingness to serve and community building. For about 12 years, Jack wrote a weekly column for the local newspaper about employment services and unemployment statistics. He had a leading role in the Opelika Community which earned him frequent recognition. His work included serving as Chairman of the Opelika and Lee County Blood Drive and Lions Club President. He was also a founding member for the Achievement Center-Easter Seals and also gave the center its name. He served for 20 years as a board member and in 2000 was declared Board Member Emeritus. He received several state awards for this exemplary civil service. He was appointed Honorary Secretary of State in 1991; service awards from Governors, Guy Hunt in 1989; James E. Folson, Jr. in 1991, and Fob James in 1995. He received the Department of Industrial Relations Award for 45 years of service and a State Senate Resolution Certificate in 1994. Jack retired in 2000 and enjoyed living in Opelika with his wife, Betty. He always enjoyed his dogs, fruit trees, kiwi vines, his family, and Trinity United Methodist Church.
He was preceded in death by his parents, Thomas and Maurine Walton; infant daughter, Jo Ann; son, Jack L. Walton, Jr. and his brother Claude Walton.
He is survived by his wife of 76 years, Betty Jean Walton; son, Michael G. Walton, Sr. (Dale); daughter in law, Julia Walton; grandchildren, Jack Lewis Walton, III (Dana), Michael G. Walton, Jr. (Le Ann), Amy Walton Donley (John); eight great grandchildren; sister, Geraldine Walton White (Pete).
Visitation was held in the Parlor at Frederick-Dean Funeral Home on May 18.
Funeral service was held on May 18 in the Chapel at Frederick-Dean Funeral Home at 11 a.m. which Reverend Earl Ballard officiated. Interment followed at Garden Hills Cemetery.
Frederick-Dean Funeral Home directed.