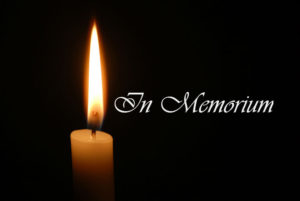 Huey Andrew
Mann, Sr.
Huey Andrew Mann, Sr. (79) of Opelika passed away on Wednesday, February 21, 2018.
He was born on June 8th, 1938 in Alexander City, Alabama. He grew up in Opelika where he met and married the love of his life, Maxine Askew. The two were married 58 years ago where they raised their 4 children in a home that instilled a strong work ethic and love of family. They eventually became grandparents to 12 grandchildren and 11 great-grandchildren who adored their "Da" and never doubted his unconditional love.
He is preceded in death by his parents, Mr. & Mrs. Henry Lee Mann; sister, Betty Ann Coombs and brother, Henry Earl Mann.
He is survived by his wife, Maxine Mann; children: Andy Mann, Mike (Kim) Mann, Beth (Jeff) Sasser, & Christy (Bill) Harris; grandchildren: Lee (Kyle) King, Marie Mann, Trey (Ashley) Mann, Hank (Abby) Mann, Ann-Braxton (David) Smith, Drake Sasser, Chloe Sasser, Mary Grace Sasser, Drew (Claire) Weaver, Dylan (Rachele) Weaver, Mary Catemann Peters, & Will Harris; great-grandchildren: Miles, Charlie, & Evelyn King, Olive, Huey IV, and Emitt Mann, Caroline Mann, Mary-Maxine Smith, Margaret & Huey Turner Weaver, & Andrew Peters; and brothers: Perry & Noyle Mann. He is also survived by a host of cousins, nieces, and nephews.
He served 4 years in the United States Navy, retired from Opelika Manufacturing, and was a member of Pepperell United Methodist Church. Huey "Da" spent countless hours following his grandchildren to any and all milestones throughout their lives. His journey on earth ends with us living in the incredible legacy that he left for us to enjoy. A special thanks to Dr. John Abrams and his staff.
Funeral arrangements for Huey Mann, Sr. were handled by Jeffcoat-Trant Funeral Home. The family held a visitation on Friday, February 23, 2018 from 5:00-7:00. Funeral services were Saturday, February 24, 2018 at 11:00 at Jeffcoat-Trant Funeral Home. Burial followed at Garden-Hills Cemetery in Opelika, Alabama.