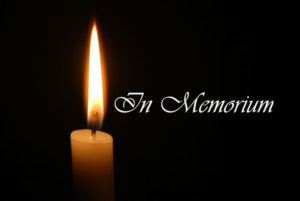 Howard F. Lose
Mr. Howard F. Lose, 74, of Opelika, passed away Friday, August 18, 2017 at his home in Beauregard.
He was born in Mobile, on June 15, 1943 to the late Hurbert C. Lose and Marie Thompson Lose. Mr. Lose is preceded in death by his parents, a brother Hurbert C. Lose JR. and a sister Cheryl Lose Doan.
He married Jo Ann Barlow on December 19, 1963. Eventually they moved to Opelika and made that their home where they raised their family.
Mr. Lose was employed by West Point Stevens in the maintenance department as an electrician until he retired in 2012.
He loved Alabama football and was a diehard Alabama Fan. He always pulled for Alabama and whoever played against Auburn. He also loved Nascar and was a big Jeff Gordon fan.
Mr. Lose is survived by his wife of 53 years, Jo Ann Barlow. Four children; Vicki (Ken) Howard, Amanda Lose, Andy (Lori K) Lose all of Opelika and Renee (Gary) Turchetta of Huntsville. Seven Grandchildren, three Great-grandchildren, sister-in-law, Sandra Barlow Hillyer, brother-in-law, Joel Barlow (Vickie), nieces, nephews and many other family members and friends. He will be missed by many.
A Memorial Service was held on Tuesday Aug. 22, 2017 at 1:00 p.m. in the Chapel of Frederick-Dean Funeral Home.
The family received friends at their home after the memorial service.
Frederick-Dean Funeral Home directed.