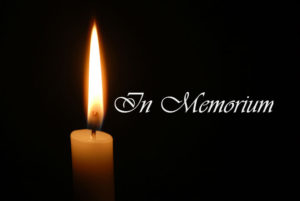 Horace J. "Bob" Hester
A funeral service for Horace J. "Bob" Hester of Opelika, formerly of Roanoke, was held Monday April 8, 2019 at 2:00 pm in the Chapel at First Baptist Church Opelika, with graveside service and burial following at Randolph Memory Gardens, Roanoke. The Revs. Alan Jones and Larry Armstrong officiated. Visitation was one hour prior to the service in the chapel.
Mr. Hester, who died Friday April 5th at Bethany House in Auburn, was born in Randolph County, Alabama to Horace and Irene Brown Hester, and spent most of his life living in Roanoke before moving to Opelika in 2006.
He served in the United States Army and worked as a mechanic and parts manager. He was a member of First Baptist Church, Opelika.
He is survived by his wife of 62 years, Jo Fincher Hester, his daughter Cheryl Hester Ward and granddaughter Lucy Elizabeth Ward, of Opelika, as well as a host of beloved nieces, nephews and friends.
Other than his parents, he was preceded in death by 4 brothers and 2 sisters.
In lieu of flowers, the family requests donations to First Baptist Church Opelika Building Fund.
Jeffcoat-Trant Funeral Home directed.