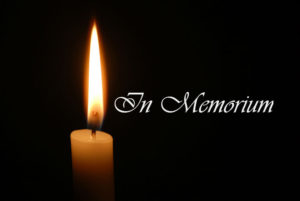 Harry Dickson
Norman, Jr.
Harry Dickson Norman, Jr., died on October 30, 2018 in Opelika. He was born in Opelika on June 29, 1951, the son of Dorthea and Harry Norman, who predeceased him. Dickson attended Opelika public schools and Auburn University. He started his career at an early age with a Coke stand on North 8th Street in Opelika, soon moving to a decade long career in broadcasting and sales at WJHO radio before founding the advertising and marketing firm, H. Dickson Norman & Associates. For several years he worked with John Herbert Orr to market a digital player piano invented by Mr. Orr. After a successful rollout of the new product, the invention and its patents were eventually sold to Yamaha Corporation.
Dickson maintained a lifelong love of analog radio and recording and he collected the best components available, each with a special history. He was a raconteur of the highest order and could tell a story with such detail, vividness, and enthusiasm that you wouldn't know whether to believe it or not – then you'd find out later it was all true. In listening to him, you knew you were in the presence of a beautiful mind. A visionary, he held audiences with titans of industry and power as he pioneered a form of shortwave radio designed to reach the whole globe. Eventually, with his existential itch unscratched, he retired to Pinetucket, the ancestral home of his wife Mary, where he accepted the tutelage of the famous folk artist Mose Tolliver and began work on his substantial and widely varied opus. He followed state and local politics and became a friend and mentor to a generation of Auburn students who referred to him as HD.
At age twenty, Dickson made history as the youngest person in Lee County and one of the youngest in Alabama to ever qualify for elective office. He ran for the office of Tax Collector with the slogan, "Give a Young Man a Chance," and campaigned in a restored 1936 Chevrolet automobile in a crowded field vying against seven well known candidates.
He was also the youngest member ever to be appointed to the Lee County Board of Registrars. He served as Chairman of the Lee County Heart Fund in 1973. In 1974 he was nominated unanimously to the Federal Communication Commission by the entire Alabama congressional delegation.
Dickson is survived by Mary, his wife of 44 years; his brother Keith and sister-in-law, Teresa of Montgomery; his niece, Johnson Norman and three nephews, Byrne, Miller, and Harry; his aunt, Anne Norman Ingalls of Burlington, NC; his godson Eli Dickson Cannon, siblings Caroline, Holt, and Pierce and parents, Heather and Race Cannon; and many cousins.
Services were held graveside at Pinetucket Cemetery in Auburn at 3:00 PM on November 2, 2018, with the Reverend Earl Ballard of Trinity United Methodist Church officiating and Frederick-Dean Funeral Home directing. In lieu of flowers, donations can be made to the Auburn Heritage Association, PO Box 2248, Auburn, AL 36830.