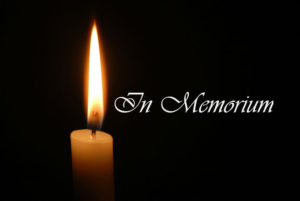 Georgia Thomas
Funeral service for Georgia Thomas, 87, of Opelika, AL, was at 1:00 p.m., Saturday, September 2, 2017, at True Deliverance Holiness Church, 936 N. Donahue Drive, Auburn, AL 36830 with interment in Evergreen Cemetery, Bishop Nolan Torbert, Pastor, Bishop Earnest Griggs, Eulogist
Mrs. Thomas, who passed away Tuesday, August 29, 2017 at her home in Opelika, AL, was born May 26, 1930 in Lee County, Alabama.
Public viewing was Friday, September 1, 2017 from 1:00 p.m. – 7:00 p.m. Mrs. Thomas laid in repose at the church one hour prior to the service.
Survivors include: ten children, Princella Core, Loretta (Herbert) Strickland, Willie Frank (Beatrice) Willis, Alphonso (Ann) Willis, Harvey Willis, Katie (Richard) LaGrand, Anna Willis, Emma (Melvin) Newsome, Yvette (David) Nolen, and Sarah (Anthony) Phillips; twenty-six grandchildren, Georgia (Jeffery) Bass, Demeiter (Andre) Lawrence, Angela Rowell-Wright, Elizabeth Rowell, Tammy Rowell, Preston Rowell, Demetra (Tony) Peoples, Dr. Frankie (Felix) Bell, Toi Willis, Erica Willis, Kimberly McPherson Moss, NaKisha McPherson Dowdell, William Willis, Tasha Peters, Craig Willis, Antonio Willis, Asherica Willis, Jeremy Willis, Anneka (Forrest) Hugley, Melvin (Tankiya) Morris, Katrina Morris, Michael Thomas, Montarious Willis, and Dontavis Willis; five sisters, Mary Kate Butler, Betty (Robert) Dowdell, Margaret (Reginald) Cobb, Marvin Jenkins, and Angie Bulger; four step-daughters, Peggy (Earnest) Moss, Angela Wright, Lois Miles, and Nell (Cyrus) Durr; three god-children, Rosie (Harvey) Torbert, Hamilton Holyfield and Nell Strickland; special friends, sister Lindy (Ernest) Griggs and Geraldine Cobb; forty-four great grandchildren; eleven great-great grandchildren, and a host of nieces, nephews, and friends.