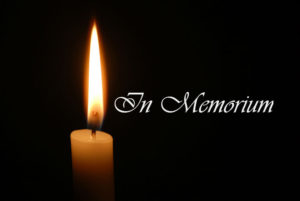 Floyd Jackson
"Jackie" Thompson, Jr.
Floyd Jackson "Jackie" Thompson, Jr. was born to the late Floyd and Alice Thompson on April 22, 1953 and passed away at his home on November 29, 2018. He was 65 years old.
He retired from Uniroyal in 2000 after 30 years of faithful service.
He was preceded in death by his dog, Chip.
He is survived by his wife, Wanda Thompson; sons, Shane Thompson (Beverly), Rick Pouncey, and his daughter, Twyla Thompson; grandsons, Taylor Pouncey (Jessie), Michael Pouncey; granddaughter, Jessica Core; sisters, Shirley Kelley (Lee Roy), Wanda McCary (Richard), and Belinda Brown; niece, Karen Ingram; nephews, Gerald Kelley, Josh McCary, JP McCary, and their families.
Some fine young men that grew up with his kids that were just like family, Josh Turner, Ricky Dreyer, Bryan Johnson and many others.
Visitation was held on Sunday, December 2, 2018 in the Parlor at Frederick-Dean Funeral Home from 5:00 until 7:00 p.m.
A funeral service was held in the Chapel at Frederick-Dean Funeral Home Monday, December 3, 2018 at 1:00 p.m. with Elder, Phillip Saylor from Fountain Gate Church officiating.
Interment followed at Hephzibah Cemetery.
Frederick-Dean Funeral Home is directed.