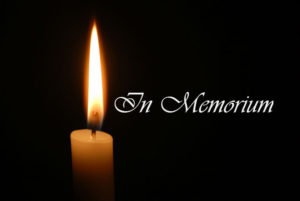 Era Claire Collins
Era Claire Collins, age 91, passed away Dec. 23 at East Alabama Medical Center. She was born on Feb. 16, 1926 in Montgomery, AL. Era Claire lived her life on the farm in Cusseta, AL with her husband James S. Collins, Jr. to whom she was married for 67 years.
Preceded in death by James and their daughter Judy, Era Claire is survived by her son Jimmy (Mary) and daughter Susan. She was Mama Claire to her grandchildren: Judy (Bert) Allen, Jim (Jennifer) Collins, Matt (Theresa) Collins, Christy (Doug) Dameron, Rob Taylor; and to 14 great grandchildren.
Thanks to Dr. Mike Gunter and to the nurses and staff on the progressive care floor of EAMC for making her last days filled with love, comfort, and peace. At-home-care was given to her needs by family members, Jim Lane, Patsy, Donna, and lifelong friend Linda Davis.
A graveside service was held in Cusseta Community Cemetery on Dec. 27. A memorial service followed at Opelika First United Methodist Church. A reception in Fellowship Hall followed the memorial service. In lieu of flowers, memorials may be made to First United Methodist Church, Opelika or to Cusseta Community Cemetery Fund.
Jeffcoat-Trant Funeral Home & Crematory directed.