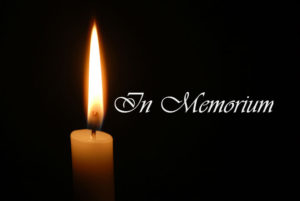 Elizabeth Marie Huckeba
Elizabeth Marie Huckeba of Opelika was born to the late Wayne and Lina Blakley Vessell in Oklahoma on July 26, 1963 and passed away in Opelika on April 7, 2019. She was 55 years old.
She was preceded in death by her husband, Gaines Huckeba, Sr.; sister, Tina Louise Vessell; step-father, Benny L. Daniel, Sr.
She was survived by her children, Gaines Huckeba, Jr. (Elizabeth), Joshua Wayne Huckeba (Anna); grandchildren, Nathan, Nicholas, Hunter, Harley Rose, Clayton, Dylan, Easton, and Finlan; sisters, Pamela Bonner and Charlene Parker (Rodney); brothers, Benny L. Daniel, Jr. (Jennifer), Jerry Wren Daniel (Kelley), and Jackie Vessell.
Visitation was held Tuesday, April 9, 2019 in the Parlor at Frederick-Dean Funeral Home from 5:00 until 7:00 p.m.
Funeral service will be held in the Chapel at Frederick-Dean Funeral Home on Wednesday, April 10, 2019 at 12:00 noon with Pastor Ernest Oneail officiating. Interment will follow at Garden Hills Cemetery.
Frederick-Dean Funeral Home is directing.